Clutch Included A3 Creative Solutions In Its Top Web Designers List For Canada
March 4, 2022
Good brand design can mean the difference between a good company and a successful one. A3 Creative Solutions began as a team that's built specifically to help businesses go from the former to the latter.
Below is an example of one occasion where we not only boosted a client with our work, but managed to do the same for our own team in one fell swoop.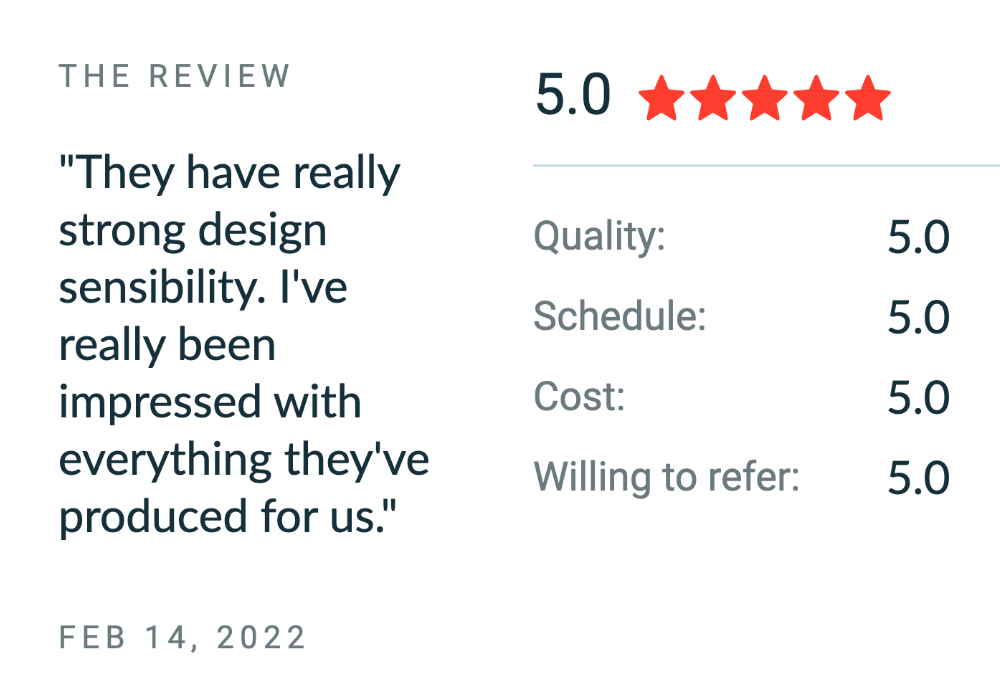 For this engagement, we were working with a coalition of like-minded nonprofit organizations. They chose us over the other vendors because they liked our portfolio, experience, and competitive rates.
Initially we were tasked with the maintenance of their website. But when the time came for them to redesign said platform, our team was an easy pick since we were already familiar with both the site and their work.
Even with the knowledge and familiarity we had with the subject matter we were adamant that we hold discussions with the client for what they wanted. The topics included their goals and how they differed from when they first partnered with us, what they liked and disliked about the current platform, and our thoughts on where we can improve.
All in all it was a good meeting and that alignment shows in the final product that we delivered to them. Based on the score that they gave us, we're confident that the client agrees with us on the positive assessment of the new website.
Another thing that we want to highlight as an after effect of this review is that we're not alone in our appreciation of this projects results. Our team has recently been made aware that A3 Creative Solutions is listed on Clutch as one of the top web design companies in Canada.
This is a welcome development that definitely speaks to the power and effectiveness of these reviews in building a company's reputation. We're sure that this new listing will provide an even bigger lift in our profile and make convincing potential clients to convert much easier in the coming months.
But simply being on the list isn't an achievement our team is content with. We're aiming to go all the way to the top. You have the opportunity of joining us on that journey and rise through the ranks of your own industry. All you have to do is contact our team through our website and we can begin discussing how we can help you today.
To view all of our reviews on Clutch, please visit our Clutch profile page.