Service:

Shopify Website Design & Development
We are Shopify e-commerce experts.
The team at A3CS works with various brands and businesses helping them to grow their online revenue using the Shopify eCommerce platform. Our team of Shopify experts can help your business with everything from simple online store setup to more elaborate and advanced ecommerce stores.
Boost your business' online sales with local Shopify experts
As a Shopify Partner Agency, we're experts in designing and developing beautify, growth-driven Shopify eCommerce websites. Whether you're looking for support getting started with Shopify or if you're looking to take your business to the next level with a bespoke Shopify solution, we can help. We can provide our clients with a full range of Shopify services from initial consultation and strategy through to design, development and ongoing support. We recommend Shopify to our customers because we think it's one of the best eCommerce platforms!
Shopify Ecommerce CMS at a Glance
Designed for mobile.
SEO Ready.
SSL Secure: Your site includes a free SSL certificate.
Drag & Drop store builder.
Get paid quickly and securely.
Comprehensive Dashboard.
Marketing made simple.
Shopify Mobile App
All your inventory in one connected place.
Shipping that makes sense.
Cloud hosted.
Shopify POS integration
...and so much more.
If you are looking a robust e-commerce content management system that is super flexible, and client-centric & customer-centric, then Shopify Ecommerce CMS is an option for you. If you are interested in taking a tour of Shopify or Shopify POS, please email us. Typically Shopify websites (with content provided) take between 4-6 weeks to produce.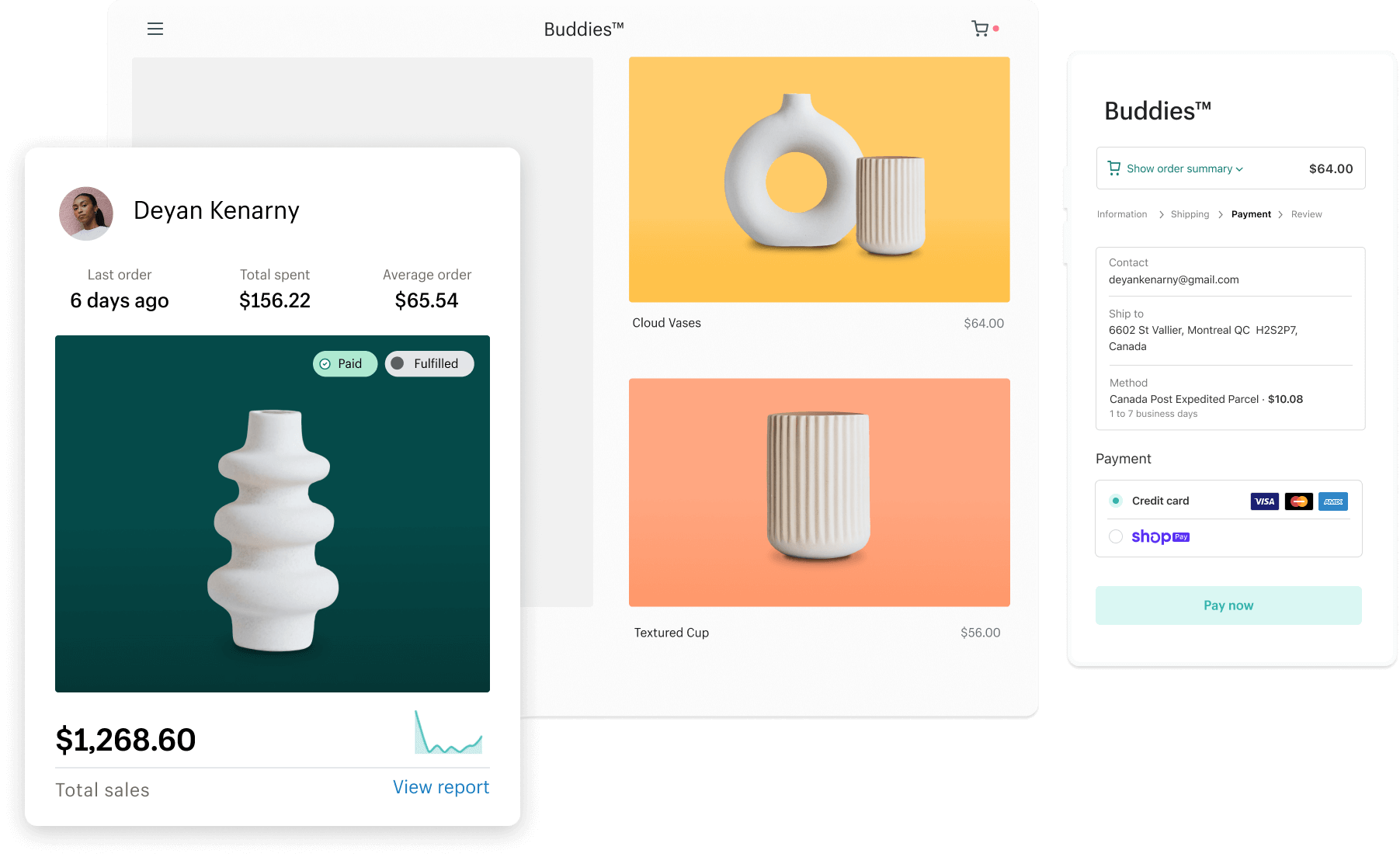 Website projects built by A3CS and hosted on Shopify
Below you'll find a collection of website projects we've built and hosted on Shopify. If you are interested in learning more, please contact us.
So, you're looking to see some
prices?

... no problem, but we'll need some info from you first.

Since no project is the same, and everything we develop is from scratch, the prices we show are typical starting price points for projects. It's more of a starting point to see if we are within your budget.

Fill out the form below to checkout some of our starting-at prices for general graphic design, website design, website hosting and more! Please note, upon submission of the form, someone from our team will follow up with you via email to discuss your project needs.
CMS & Hosting Fees for Shopify Ecommerce CMS
Hosting for Shopify websites is provided by Shopify. Hosting fees can be found via this link. All websites managed by A3CS on the Shopify platform are handled through our Shopify Partner Portal, until such time as we transition the live sites to the client.