Nordic CMS

, drag-and-drop CMS perfect for small businesses

NordicCMS provides you with all of the features you need to create device responsive, modern, conversion-driven website. NordicCMS has a Lightning-Fast Load Speed, and this simple concept is the reason that every single NordicCMS website is automatically optimized to meet Google's PageSpeed best practices, which delivers an extra hit of SEO juice. NordicCMS is also super easy to update by company owners and staff! It even includes a fully editible experience on your mobile phone including uploading photos directly from your phone to your website, updating blogs on the go, and more!
NordicCMS at a Glance
Device Responsive
Drag & Drop Interface
Flexible Navigation
Easy to update Blog
Image Editor & Optimization
Stats & Analytics
Over 70 templates available
One-Click SSL
eCommerce
Hosted on AWS with a 99.99% uptime.
Mobile Site Editing
Unlimited Pages, Storage & Bandwidth
NordicCMS is perfect for those that want super easy desktop and mobile editing capabilities, is super fast, and is affordable. If you are interested in taking a tour of NordicCMS, please email us. We have a collection of amazing ready-made templates available. Typically NordicCMS websites (with content provided) take between 3-4 weeks to produce.
Click here to view some of our pre-made themes!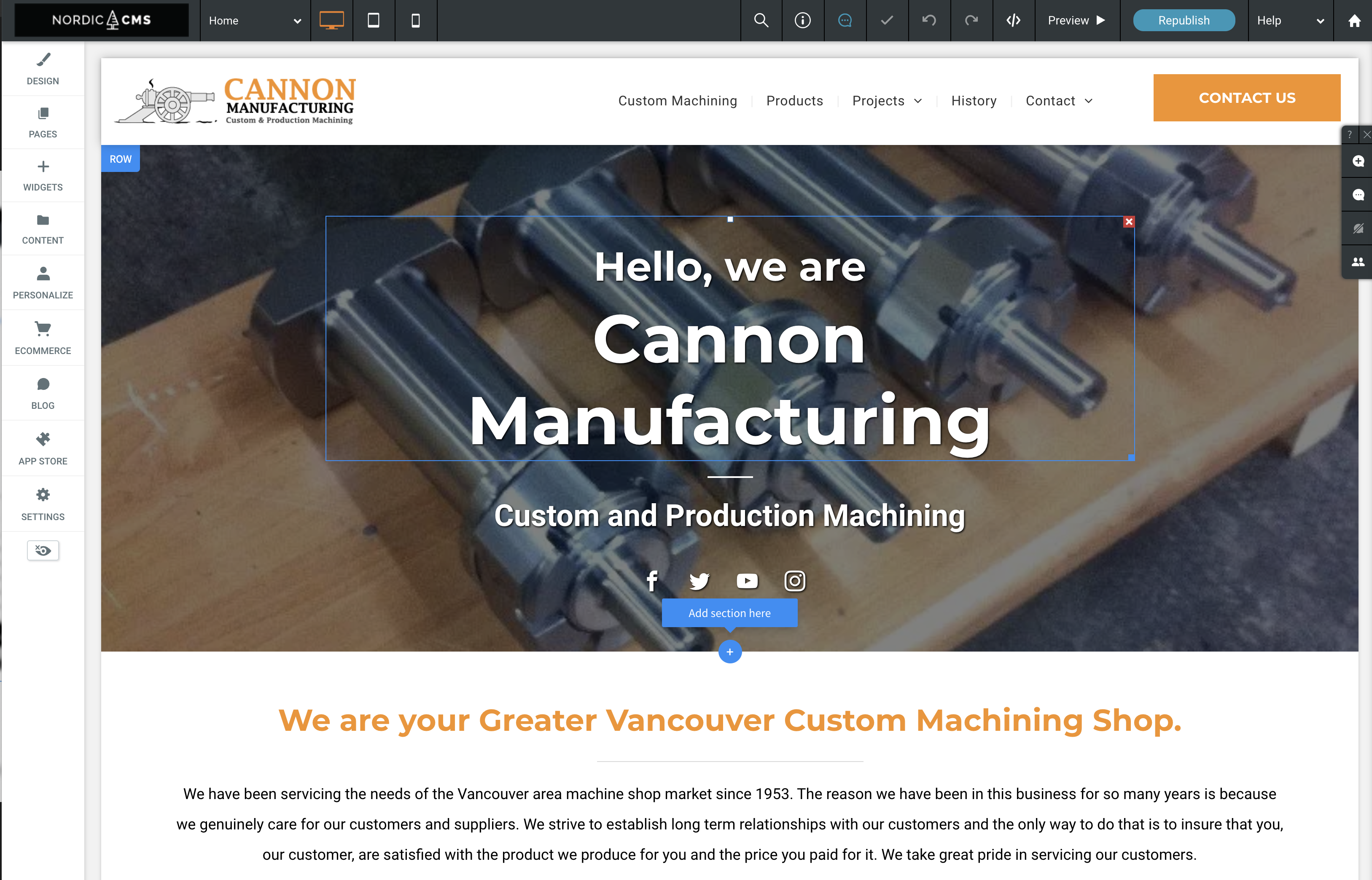 Website projects built and hosted on NordicCMS
Below you'll find a collection of project built and hosted on NordicCMS. If you are interested in learning more, please contact us.
Website Development Pricing
Websites built on NordicCMS typically start at $3,500. We utilize pre-built templates and modify the templates to suit your brand/branding. If you are interested in taking a tour of the NordicCMS platform, please email us.
Hosting Fees for NordicCMS
Yearly hosting fees for NordicCMS start at $275 per year.