TreeplCMS

a modern, robust content management system

TreeplCMS provides you with all of the features you need to create a custom responsive, modern, flexible website. TreeplCMS is our branded CMS, which is a self-hosted SaaS.

Visit the Treepl CMS website for more info
A Flexible CMS
Treepl's high level of flexibility makes it the perfect CMS for both low and high complexity projects and by putting you in charge, you'll stay in control and you'll take more pride in your project which will also mean that you'll actually enjoy working on it and update it more frequently. TreeplCMS is perfect for those looking for the ultimate, custom designed website built on a modern, future-thinking SaaS hosting solution.
TreeplCMS at a Glance
Built for the modern Responsive Web
Responsive Admin Interface
OSE Editor (On Site Editor)
Develop Custom Modules
AMP Optimized
Google Analytics Integration
Build your website from scratch, or use one of our 10+ templates
SSL Included
Developer access API integration/cababilities
eCommerce
Hosted on AWS with a 99.99% uptime.
Mobile Site Editing
Unlimited Pages, Snippets & Custom Modules.
A modern replacement for WordPress.
If you are looking a robust content management system, one that can adapt to the modern web, is super flexible, and client-centric & customer-centric, then TreeplCMS is for you. If you are interested in taking a tour of TreeplCMS, please email us. We have a collection of amazing ready-made templates available. Typically TreeplCMS websites (with content provided) take between 4-6 weeks to produce.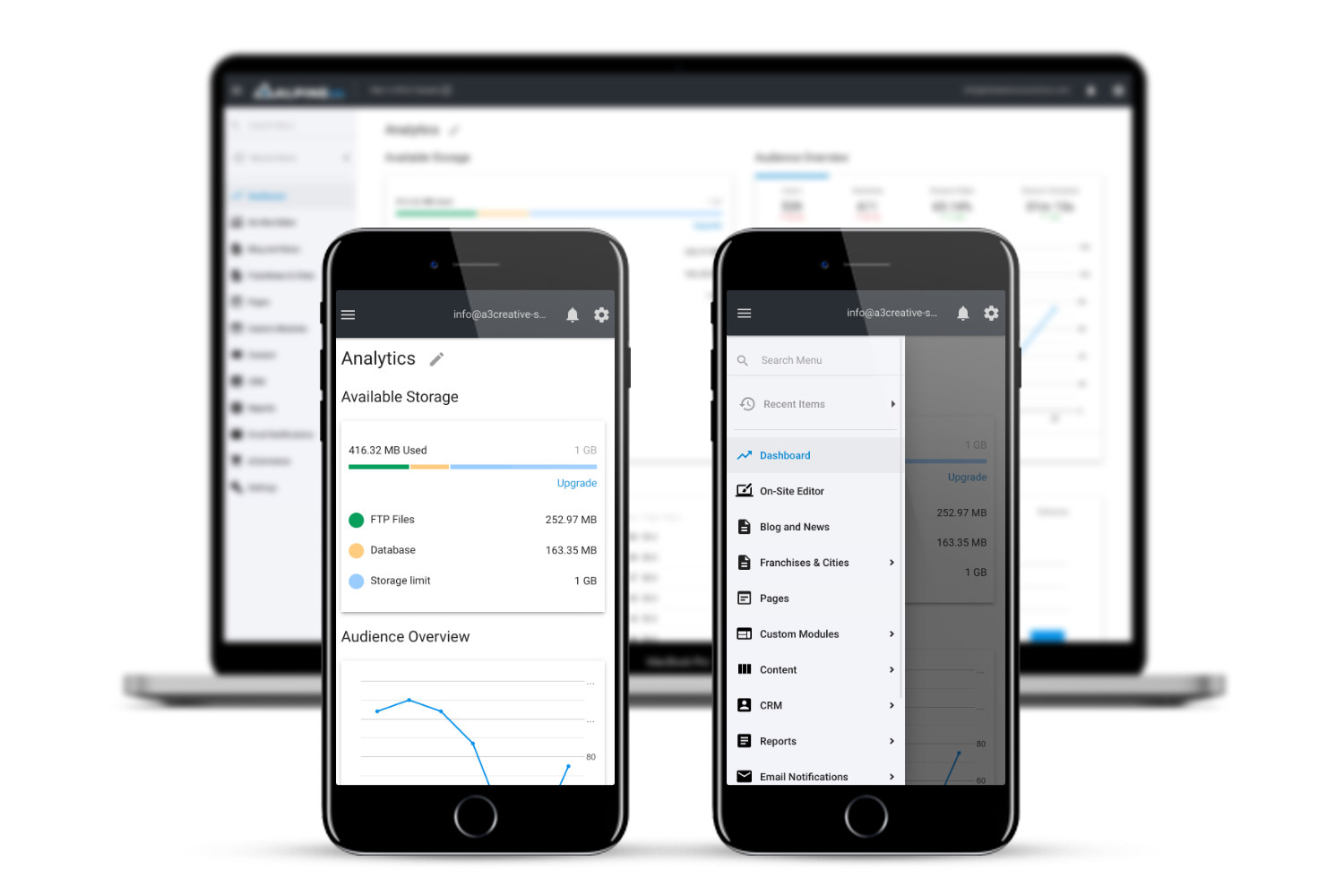 Website projects built and hosted on TreeplCMS
Below you'll find a collection of website projects built and hosted on TreeplCMS. If you are interested in learning more, please contact us.
So, you're looking to see some
prices?

... no problem, but we'll need some info from you first.

Since no project is the same, and everything we develop is from scratch, the prices we show are typical starting price points for projects. It's more of a starting point to see if we are within your budget.

Fill out the form below to checkout some of our starting-at prices for general graphic design, website design, website hosting and more! Please note, upon submission of the form, someone from our team will follow up with you via email to discuss your project needs.
CMS & Hosting Fees for TreeplCMS
Please contact us today for more information about Treepl hosting prices. Hosting prices are in USD